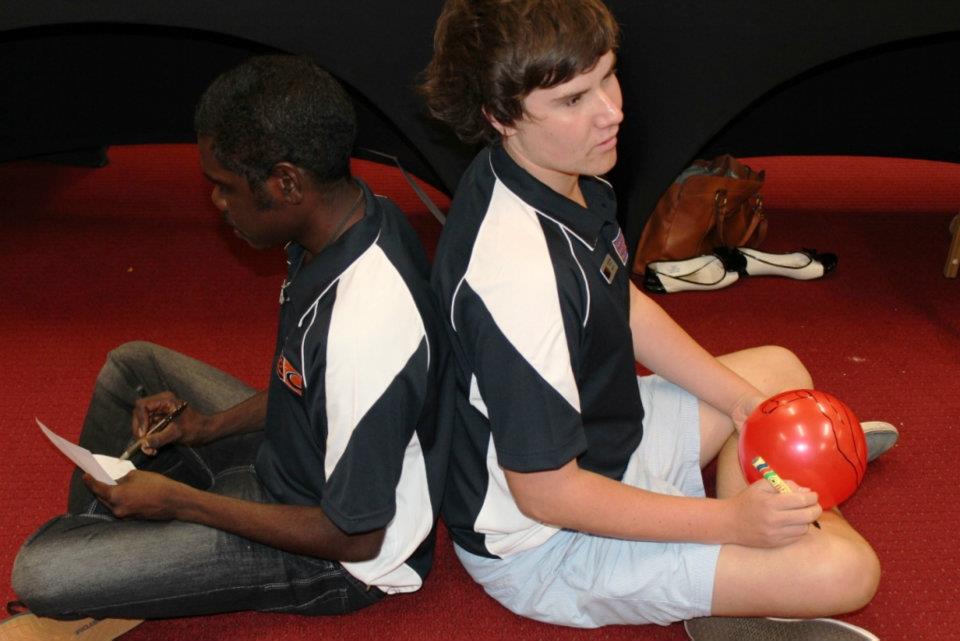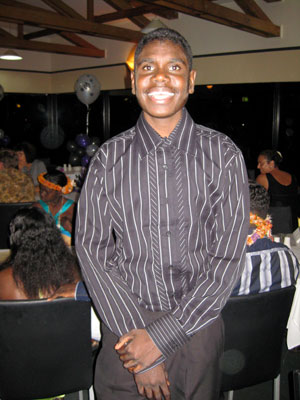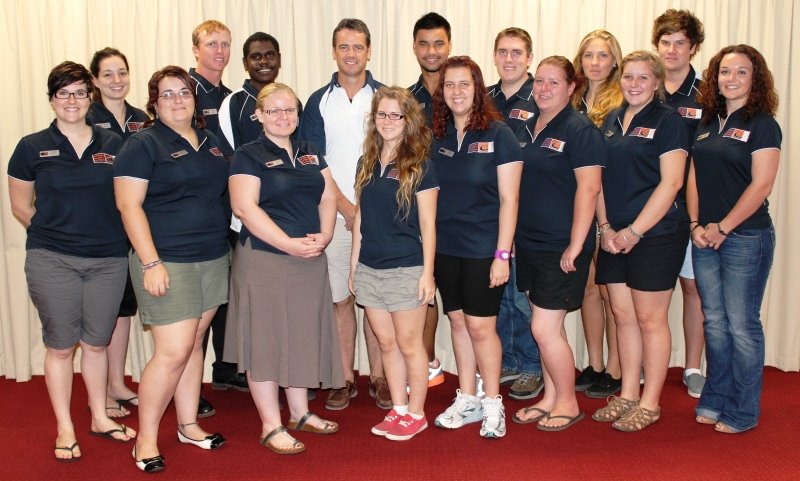 East Arnhem Shire Councillor Alvin Marrpindiwuy Gaykamangu from the Gumurr Gattjirrk Ward has been selected a one of three finalists in the Minister for Young Territorians Excellence in Youth Leadership Award in this year's Northern Territory Young Achiever Awards.
The Minister for Young Territorians Excellence in Youth Leadership Award recognises young people showing strong leadership ability think creatively and act decisively. They help motivate and inspire others to aim high. In business, commerce and the community, effective young leaders are emerging displaying initiative, innovation and a commitment to excellence. Their positive approach to life and outstanding contributions to society are a credit to themselves and their families. The Excellence in Youth Leadership Award gives special recognition to honour and encourage youth leadership.
The annual Awards program aims to encourage, acknowledge and reward individuals who have made a difference in all areas of youth endeavours, and provide an opportunity for young people to shine and gain recognition from their community and fellow peers.
At the age of 18, Alvin is a Yolngu man who has achieved goals well above his year. Recently Alvin was elected by his elders as Councillor for the Gumurr Gattjirrk Ward to represent East Arnhem Shire Council and was also elected as a 2012 Youth Round Table Member representing the youth of his community at a state wide level throughout the Northern Territory. Alvin has been identified as one of the future leaders of the Ramingining Community due to his commitment to his culture and his people.
Alvin, who currently works as a Youth Mentor with the East Arnhem Shire Council Youth, Sport & Recreation Program, was one of the first two young people to graduate from high school from his local community, he has become a role model for young people in his local community and is currently supporting and encouraging local students in his role as a tutor and is initiating social change within local youth. Alvin has also participated in several NT Health Conferences which are focused on providing healthy messages for the local Yolngu people to stop smoking. Alvin continues to contribute his ideas and translating the healthy messages in the Yolngu Matha for community health program as well as across Arnhem Land.
East Arnhem Shire Council President Cr. Banambi Wunungmurra extended recognition on behalf of Council to Alvin, saying "It is great to see young indigenous people like Alvin stepping up into leadership roles not only for youth, but for their whole community".
The Channel 9 Young Achiever of the Year will be announced from one of nine category winners during National Youth Week at the Gala Presentation dinner on 14th April 2012 at the Holiday Inn Esplanade, Darwin.