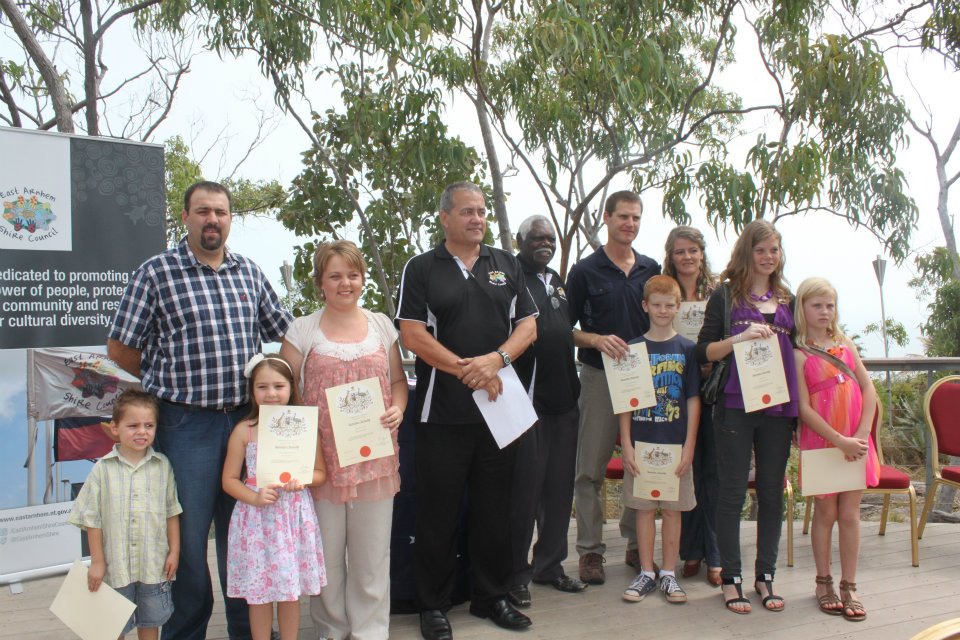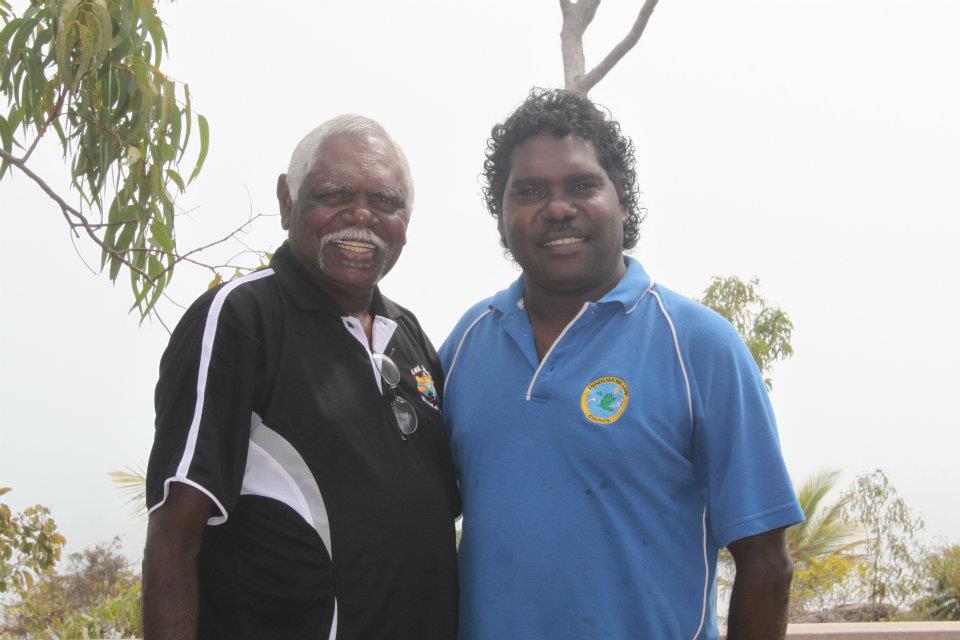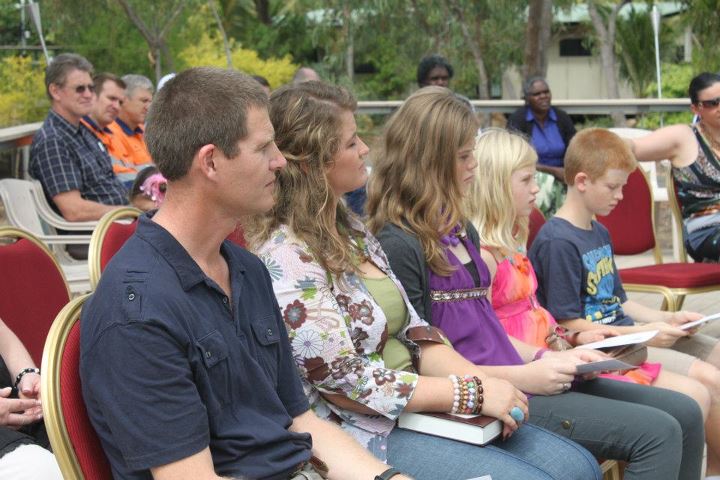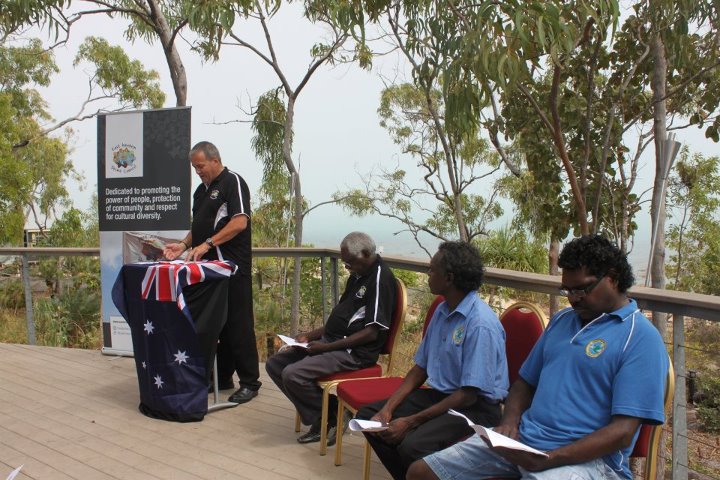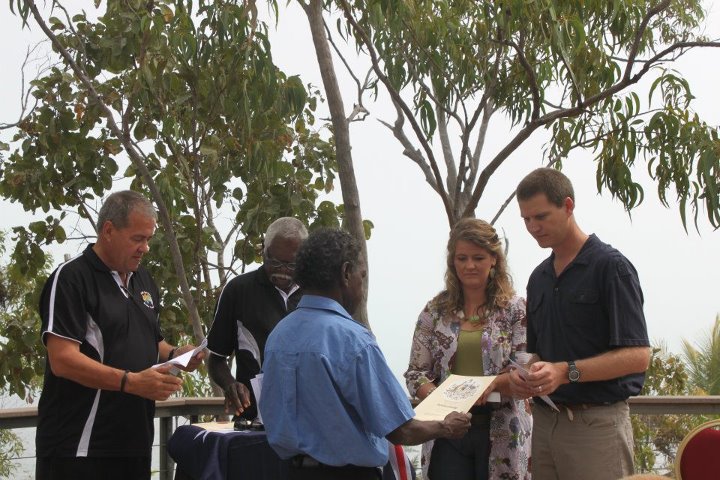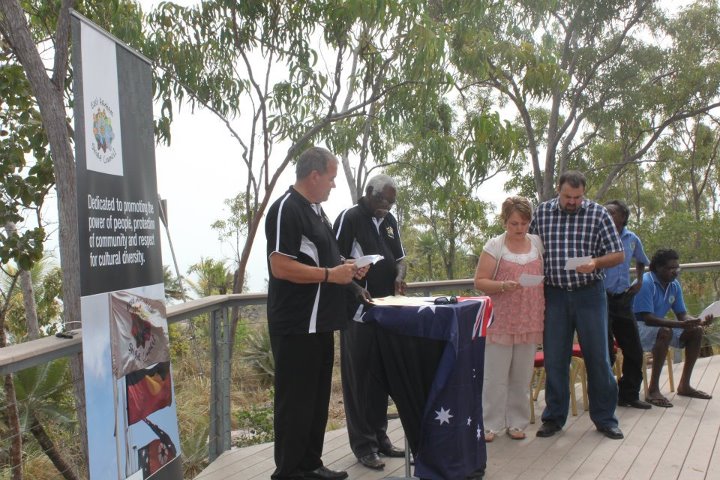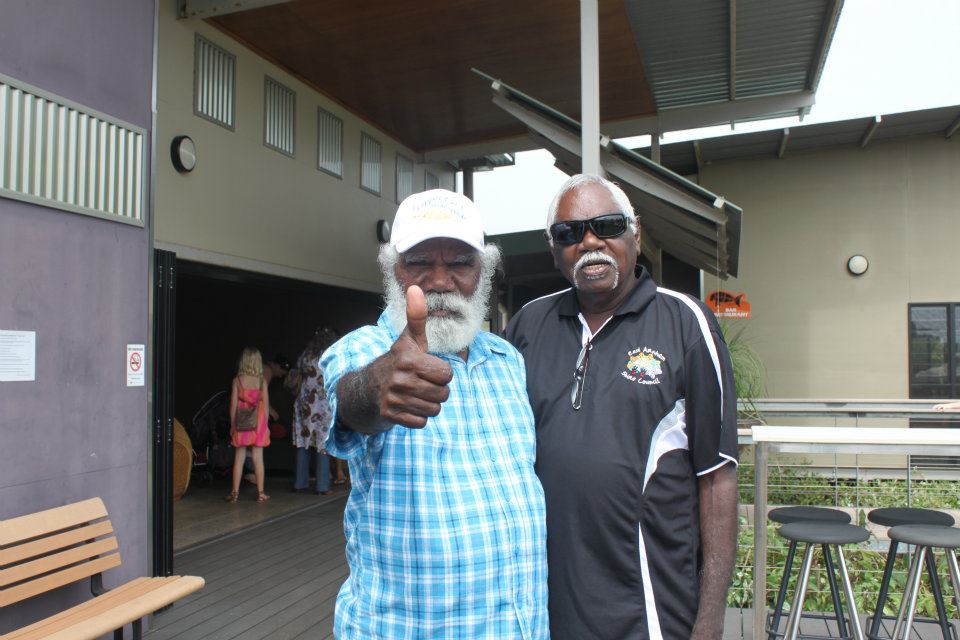 Today 26 July 2012, marked a milestone in the brief history of East Arnhem Shire Council, not only conducting the Councils' first ever Citizenship Ceremony, but also the first ever ceremony of its kind on Groote Eylandt.
In a truly unique ceremony, President Banambi Wunungmurra flanked by fellow Councillors and Joaz Wurramara & Thomas Amagula of the Anindilyakwa Land Council welcomed Australia's newest citizens.
The Stringer & Snell families, both of Alyangula, made a Pledge of Australian Citizenship which was received not only by the President of East Arnhem Shire Council, but also representatives of the Traditional Owners of Groote Eylandt.
The ceremony commenced with an official welcome on behalf of Traditional Owners by the Deputy Chairman of the Anindilyakwa Land Council Joaz Wurramara and Thomas Amagula, then proceeded into the formal requirements of the ceremony conducted by CEO Ian Bodill and President Banambi Wunungmurra.
After the Snell & Stringer families read their pledges of Australian Citizenship, Joaz Wurramara presented the families with their certificates of Australian Citizenship.
'We are very proud as a Council that we were able to share this day not only with the family & friends of the Stringer & Snell families, but also with the Anindilyakwa Land Council, making sure we as a Council acknowledge Traditional Owners in all aspects of Council Ceremonies', said President Banambi Wunungmurra.
A full photo gallery of the Ceremony can be found on the official East Arnhem Shire Council Facebook page www.facebook.com/EastArnhemShireCouncil, or click on the facebook icon link below.