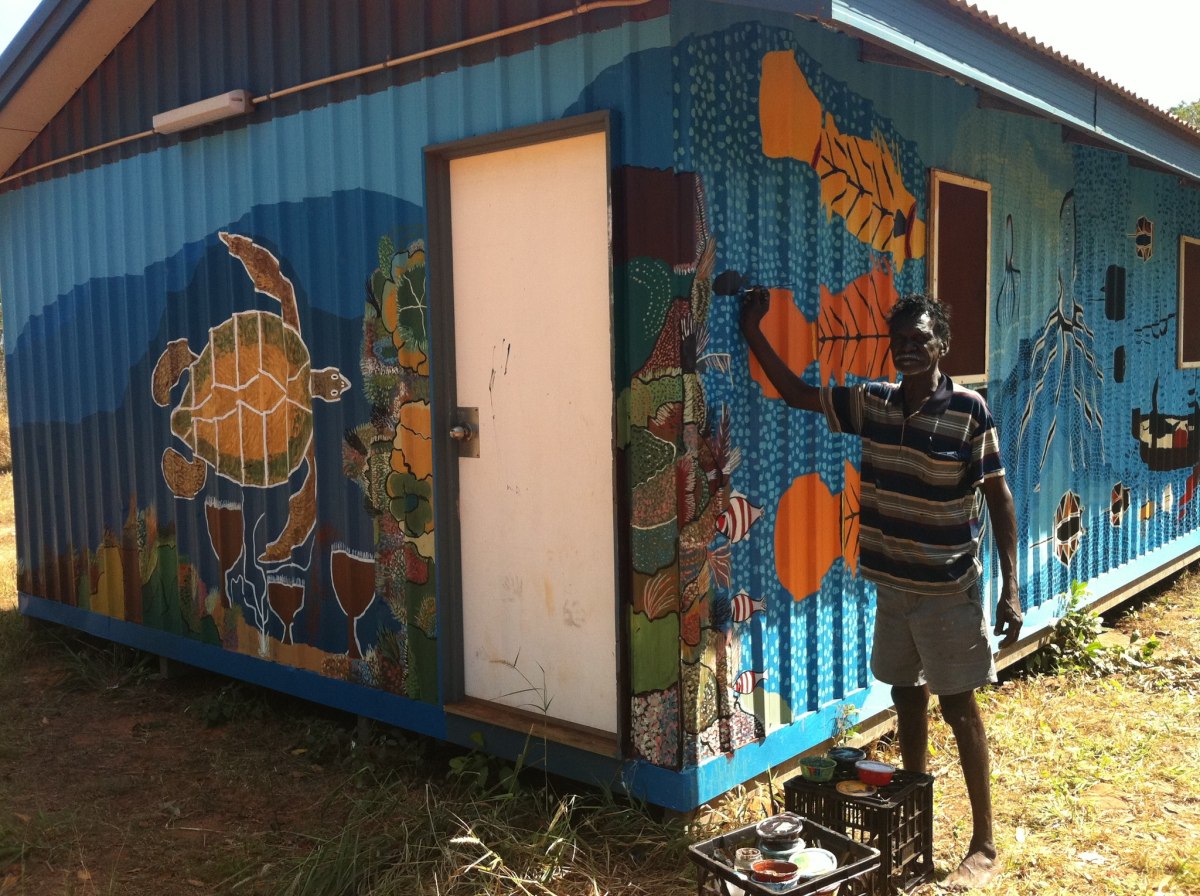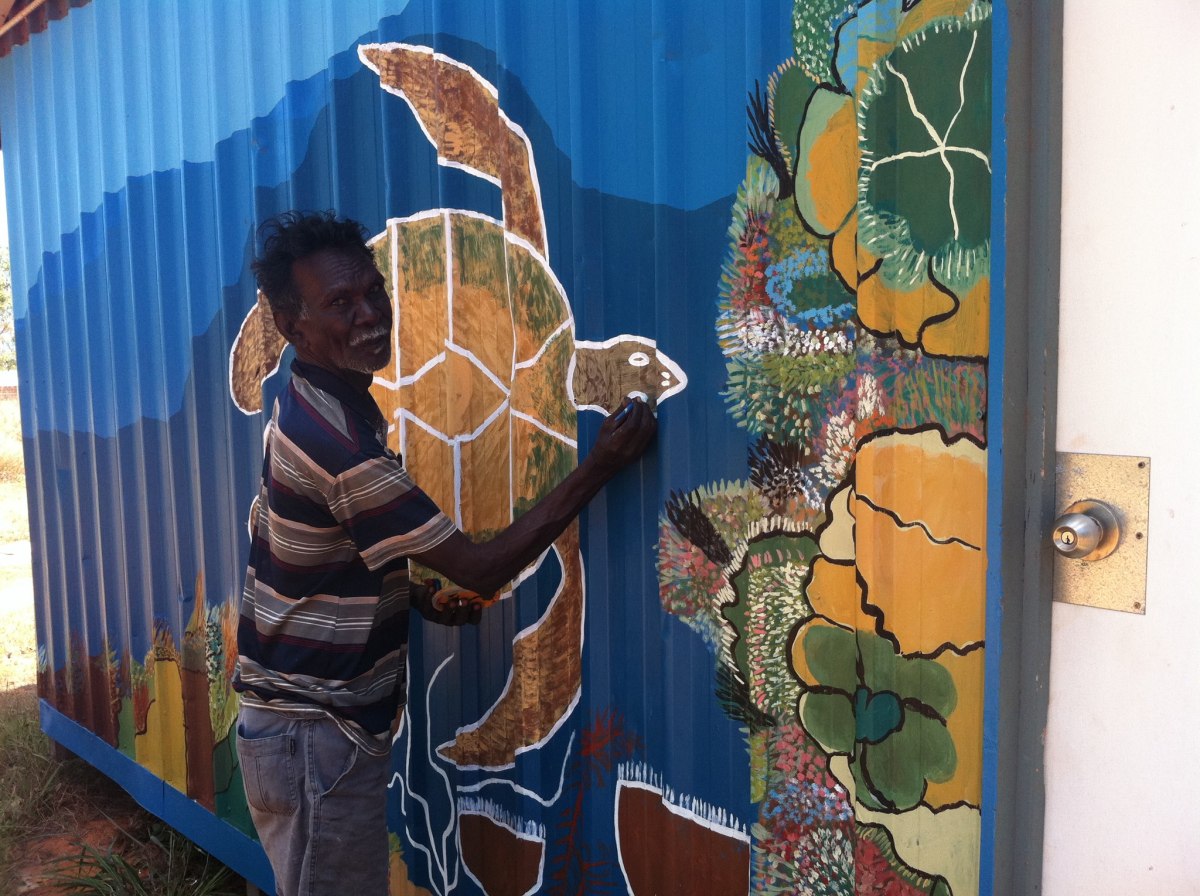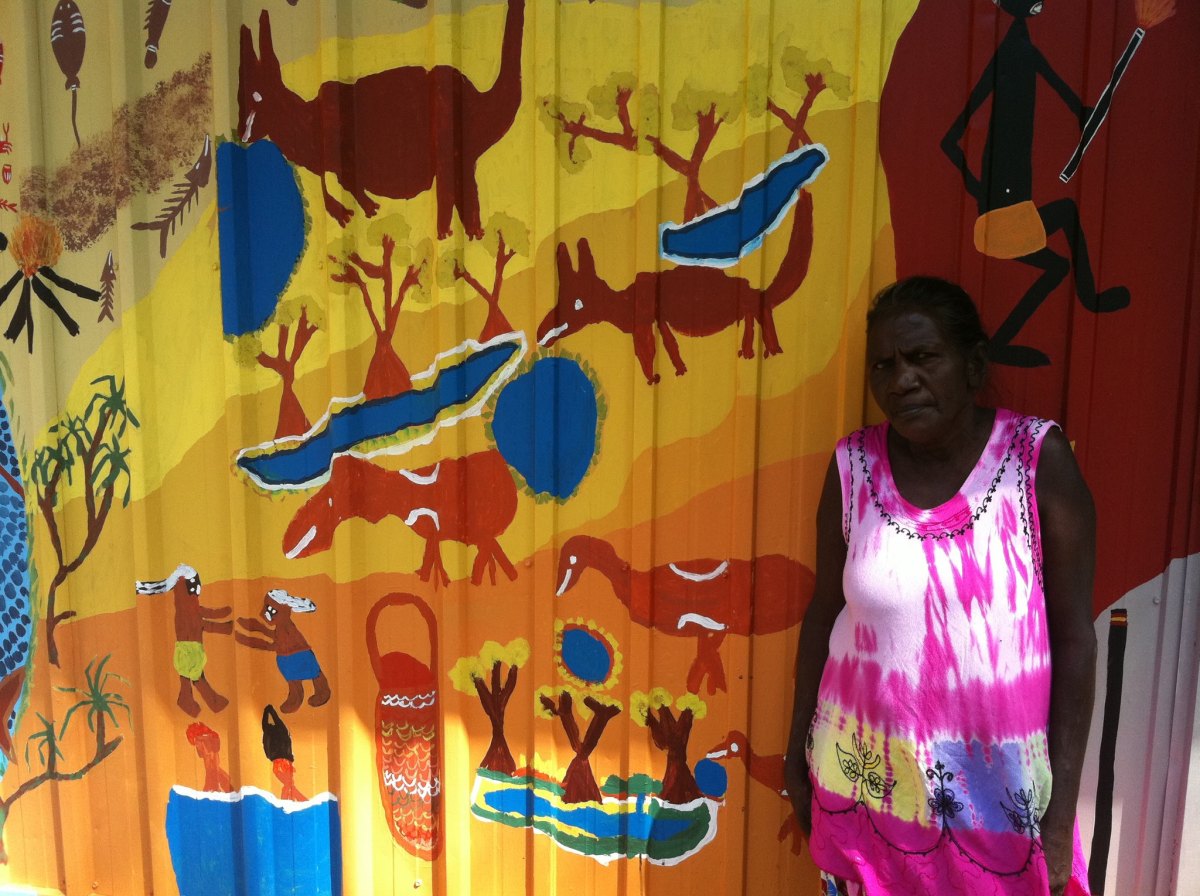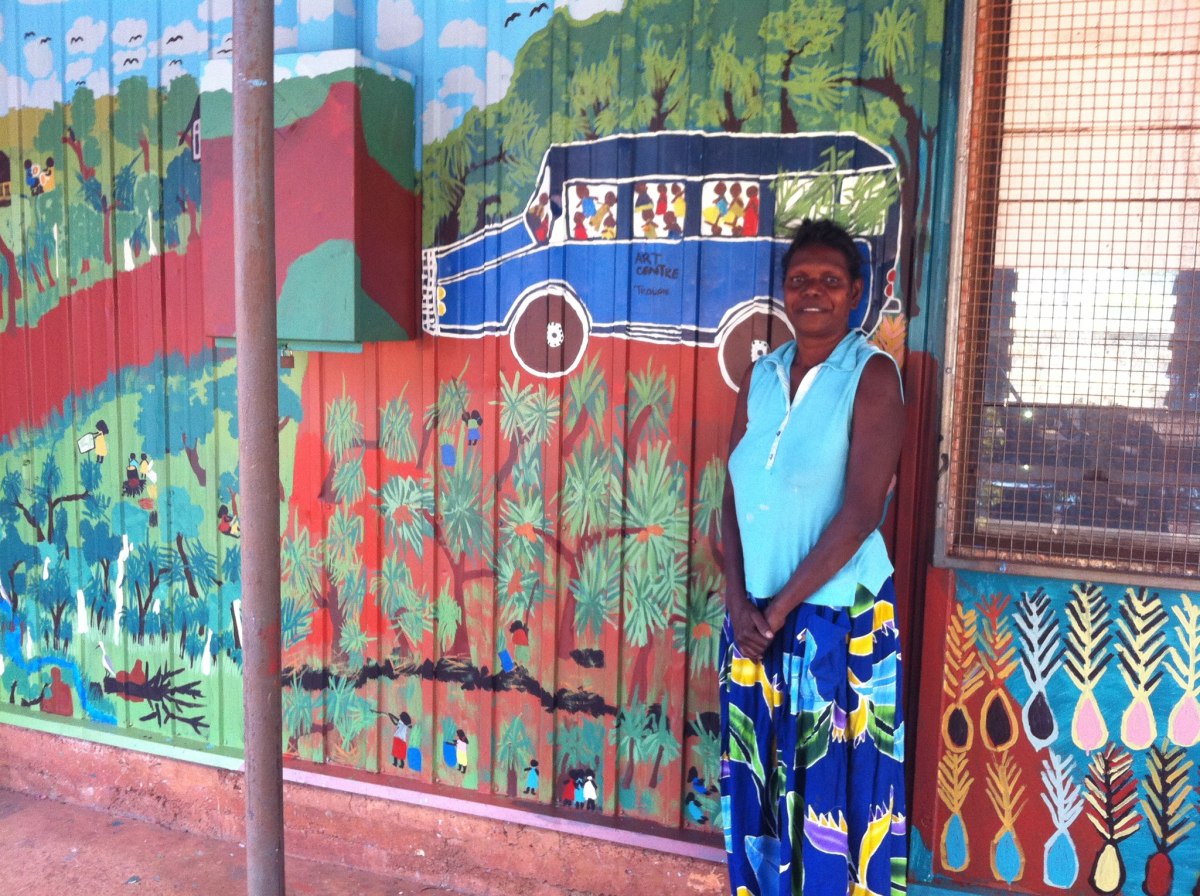 Ten local artists from Elcho Island have worked in collaboration over the past three weeks to transform the Money Management Services Building in Galwin'ku into a kaleidoscope of colour.
Well respected Project Manager, Sean Smith of The Ownership Project (TOP) who has worked on a number of art projects in Galiwin'ku liaised closely with well known indigenous artists, Mavis Ganambarr, Tommy Minburra, Timmy Galalingu, Djulima Burrawanga, Linda Namiyal, Richard Ghandhuwuy, Margaret Dhorrpuy, Ruth Lulwarriwuy, Sandy Pascoe and Margaret Gudurmurrkuwuy to revamp the Money Management Services building which is located in the middle of the community.
The EASC Money Management Services Team also contributed to the artwork, by expressing their creativity in painting a design on the front door of the building.
EASC Money Management Service Coordinator Gina Rainbird said 'We have been overwhelmed by the response by the community'.
'Yolngu (indigenous), balanda (non-indigenous) residents and visitors have been coming to Money Management office to inspect the great work'.
'Everyone has been commenting on it saying "manymuk" which means good'.
'It has given the community a colourful lift, something to be proud of for a long time' said Gina.
To view the full gallery of the Money Management Services Art Project visit the Official East Arnhem Shire Council Facebook Page.