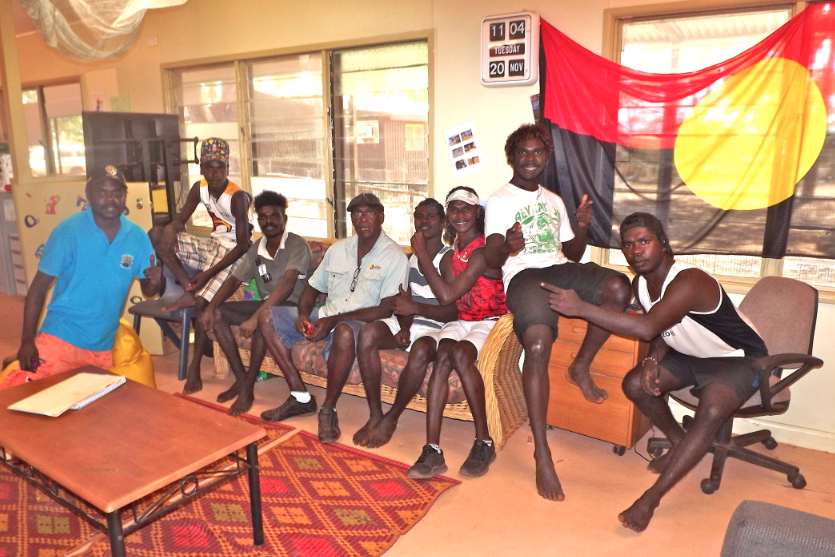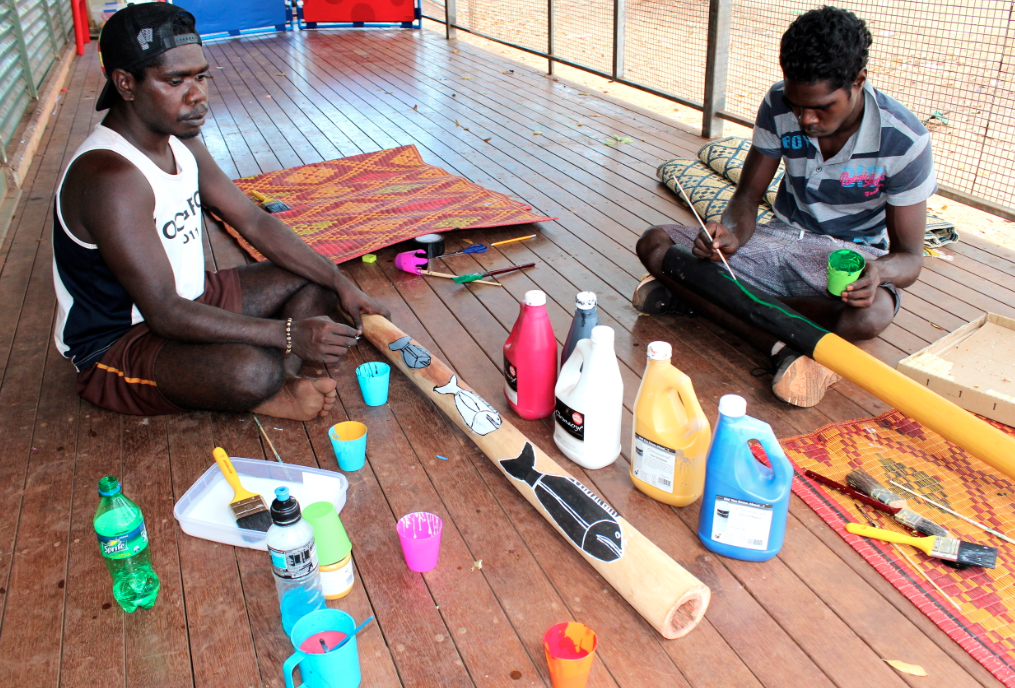 A new Galiwin'ku men's program called 'Mulkurr Lapmaram' is opening the minds of young Galiwin'ku men about their future pathways and aspirations.
The program, targeting men between the ages of aged 16 and 25 years has had great interest and participation since commencing at the start of Term 4.
Mulkurr Lapamaram was developed in partnership with the EASC Youth, Sport and Recreation Program, Marthakal Employment Services and Shepherdson College Adult Education provides opportunities for short-term and long term team based projects.
Mulkurr Lapamaram is youth-led and participants have been involved in the planning and shaping of the program and projects.
Participants have worked with cultural mentors in creating cultural art pieces such as Yidaki (didgeridoo) and Gara (Spears). Participants of Mulkurr Lapamaram have also volunteered for community projects such as the recent Bikes for the Bush initiative; recorded and made music; had practical assistance with IDs and Centrelink issues; attended accredited chainsaw training; had workplace visits and financial literacy; and healthy lifestyle sessions.
Participants have said they "feel this program will help them get a job and increase their confidence". Participants have led the way for program plans for 2013 including camps, driver training, music, gym and fitness activities, cultural activities, computer and literacy training, media activities, 4WD and even an international excursion!
Participants have said they would like this program to be leading in the way of young men's programs in the region and the Territory; setting an example for other communities.
Mulkurr Lapamaram meets daily. If you want more information or would like to join, come and talk to Ted Gondarra at the Galiwin'ku Marthakal Employment Services office or Ben Ngwele at the Galiwin'ku Youth Centre!
Written by Mel Fajerman, Youth Services Manager Galiwin'ku