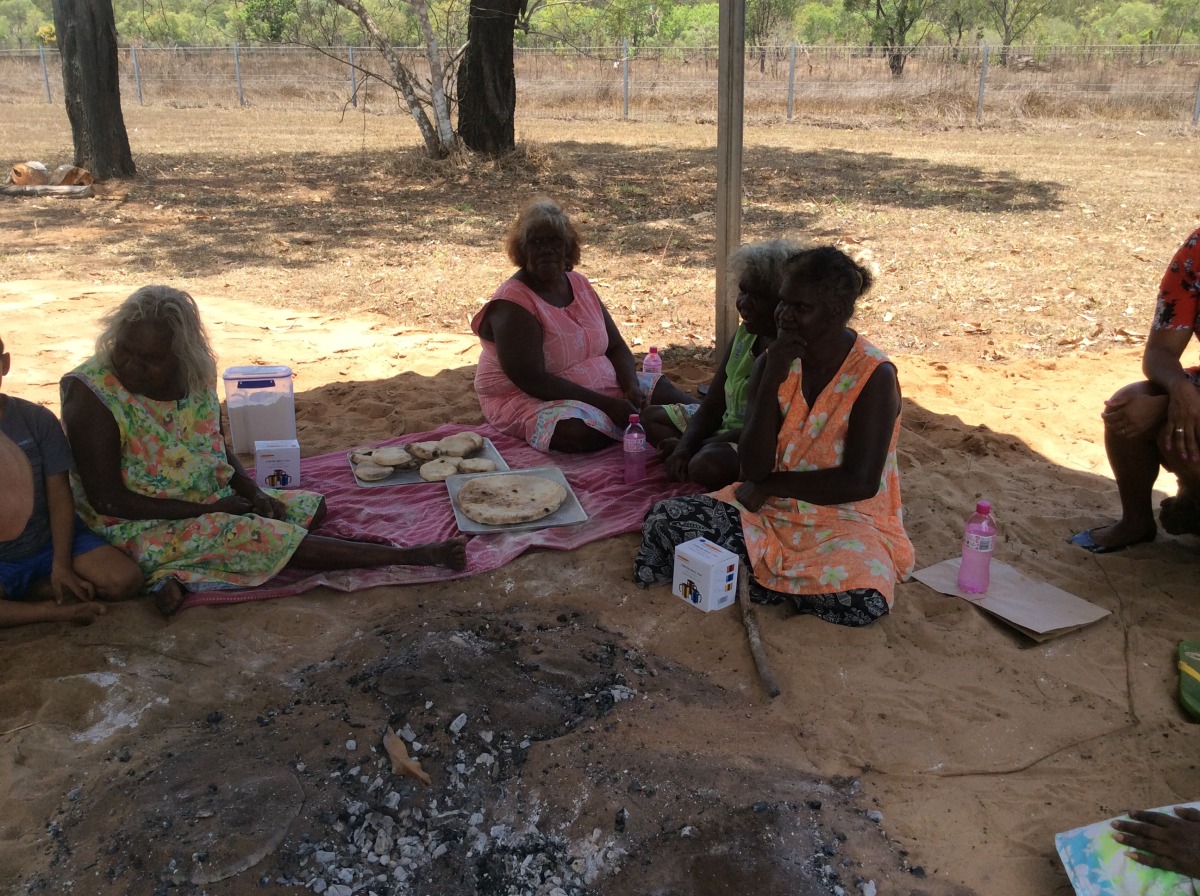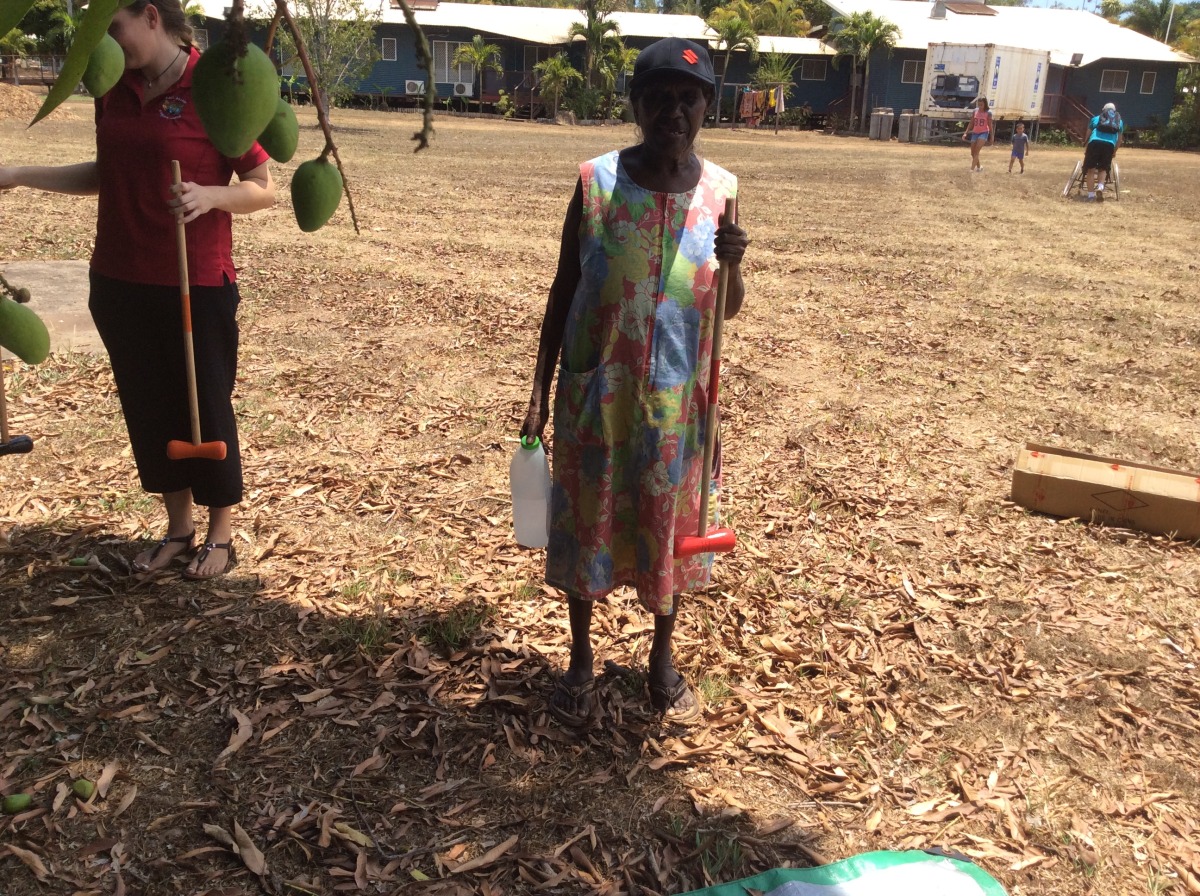 Aged Care clients in Angurugu and Umbakumba were treated to something a little different last week, embarking on the inaugural Groote Aged Care Masters Games.
Conducted for the first time, Aged Care clients, their families and carers came together in Angurugu for an afternoon of games and activities. It was croquet, fishing line throwing and damper making for the ladies, and fishing line throwing, decorating and crafting of spears for the men. The elders set out the night before with Ian O'Malley to catch fish and mud-crabs, presented to the team in support of the event.
It was great to see clients, carers and family members enjoying the day, with every client who participated awarded a prize for giving it a go! Croquet on Groote - not something you see everyday!
Senator Nova Paris, indigenous Olympian, also attend the event along with East Arnhem President Banambi Wunungmurra and CEO John Japp.
With all of the Angurugu Aged Care Clients attending the Masters games, and so many people in the community assisting including helpers from the Youth Sport and Rec team, the local vet, MJD, RJCPand ALC, this truly was a community event. Staff from the clinic and Police also came along for a visit, with all groups commenting how wonderful it was to see the community interacting and having fun. To hear the laugh of our clients was worthwhile enough!
The Masters Games would not have been possible without funding and support from Northern Territory Government's Seniors Week grant and the Andiliakwa Land Council. Their kind offer to supply food for over 100 people was greatly appreciated and we thank Mark Hewitt and the ALC for their support.
With the event a resounding success, we look forward to seeing it back on the calendar in 2015!