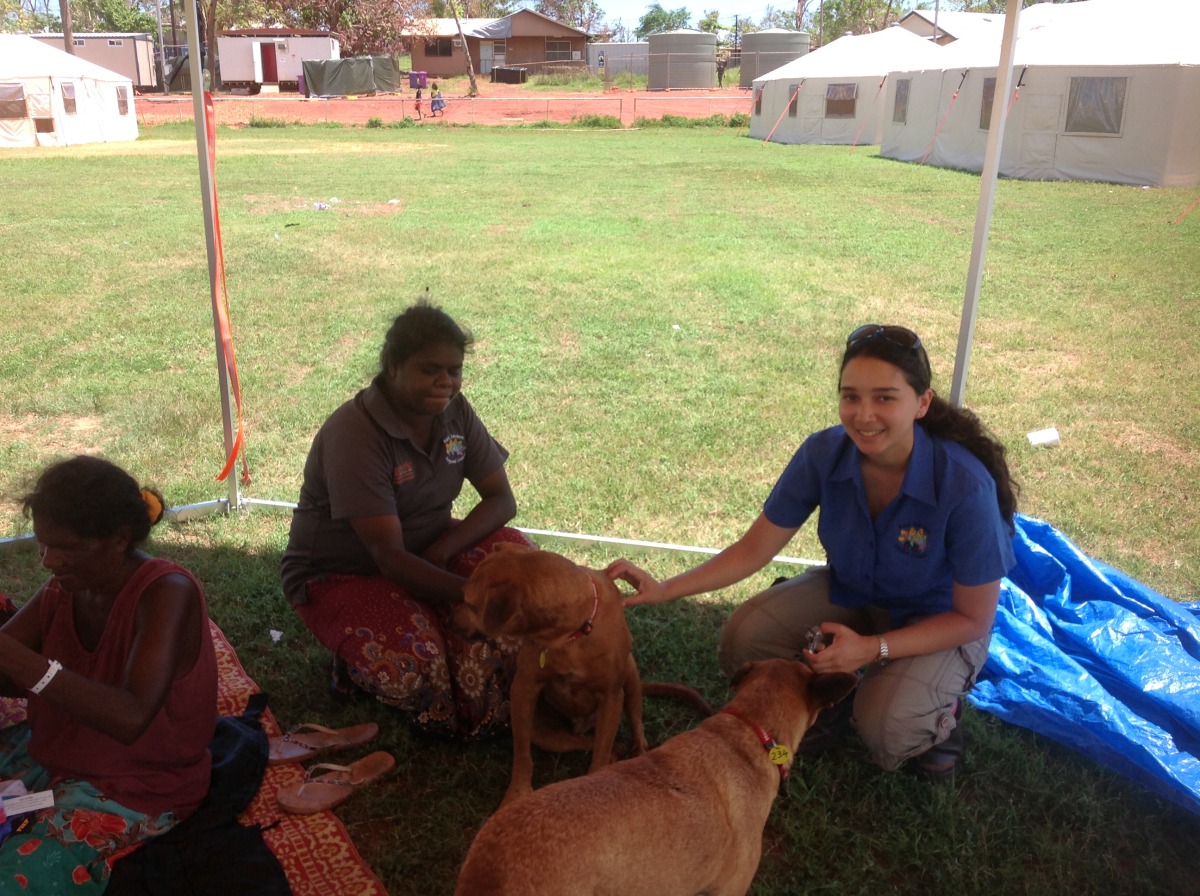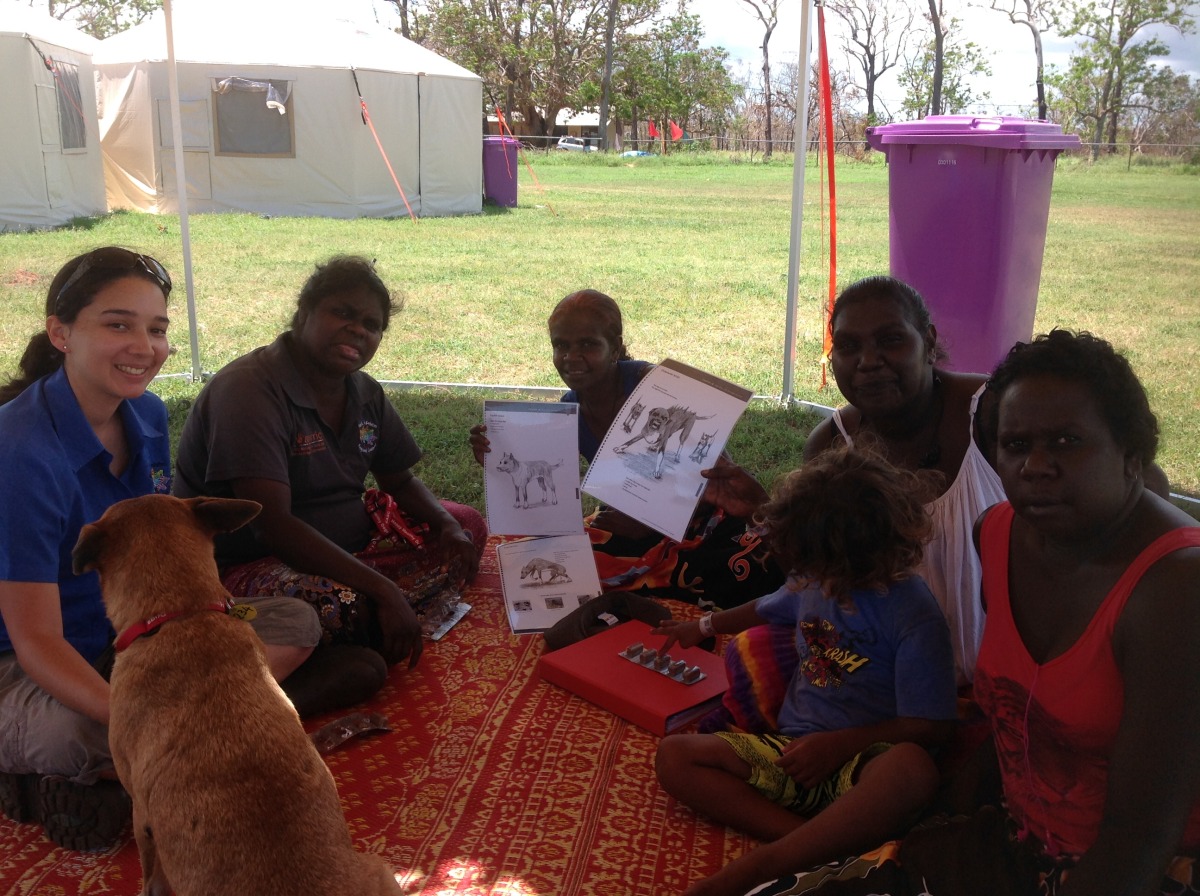 As Elcho Island continues to surge forward in recovery efforts post Cyclone Lam, East Arnhem Regional Council has been working hard to ensure that all members of our Galiwin'ku families are in the spotlight, including the four legged variety.
With destruction to many homes in the community, over 300 people are currently in the process of relocating to a special Cyclone Camp until such time that their residences are deemed safe and healthy to return to.
Whilst the health, sanitation and wellbeing of our residents is of paramount importance, East Arnhem also recognises the displacement of our families beloved pets, and the distress and welfare concerns which have arisen post Cyclone Lam for both dogs and their owners.
Our Galiwin'ku Animal Management Team, including Dr Anna Sri and Virginia Barratj has been busy working and consulting with families who have been relocated to the camp to find temporary housing and care solutions for their pets. With a strong push to limit dogs wandering into the camp, they have been working to ensure camp residents' dogs are easily identified by a bright red 'Happy Healthy Dogs' collar.
Daily information sessions are conducted with families in a bid to identify safe and secure housing options for residents dogs during this transition period and to check on their wellbeing.
Our Animal Management Team will be facilitating the provision of donated food to households 'fostering' family pets, as well as conducting regular checks for camp residents to reassure families of the ongoing health and welfare of their pets while they can't be with them.
East Arnhem Regional Council places a strong emphasis on the welfare of community animals, and will continue to work to ensure they are not forgotten during this recovery period.