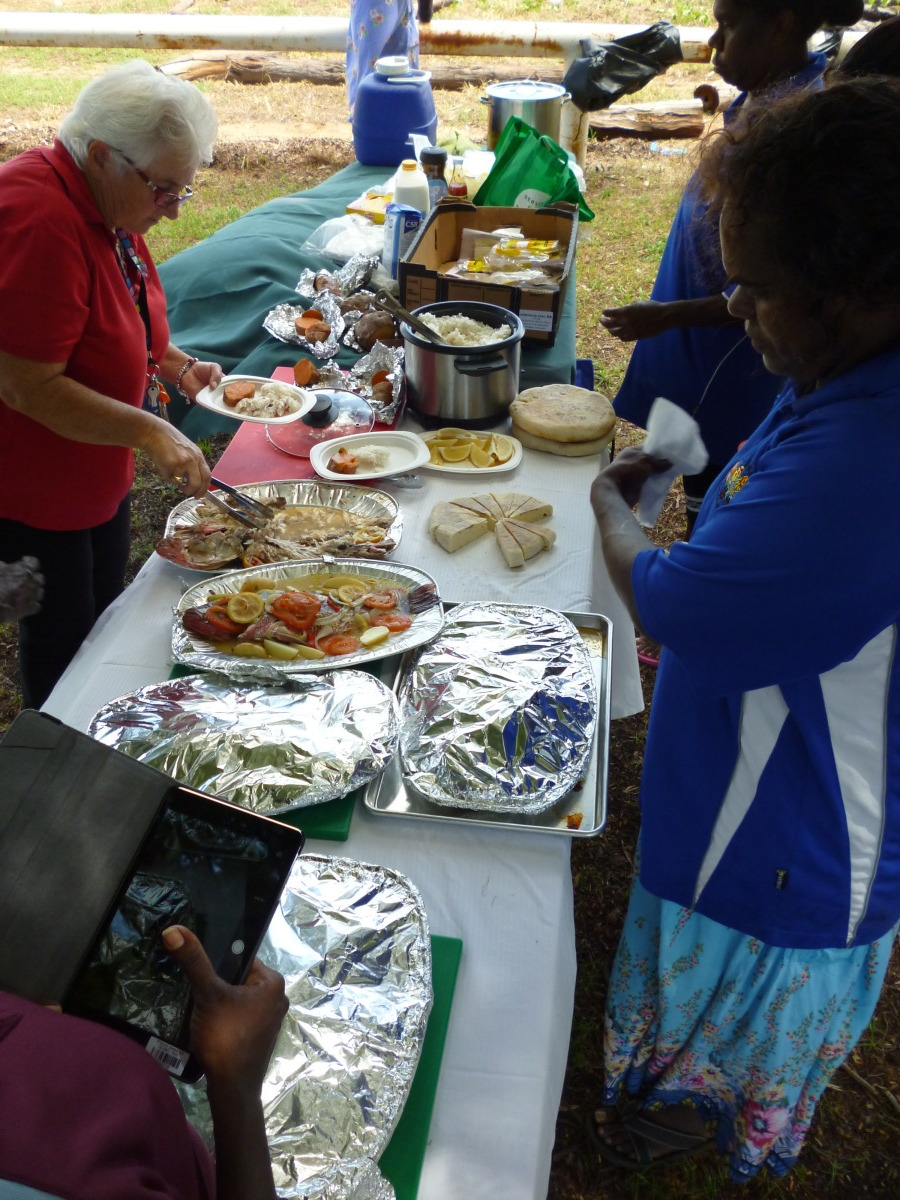 In celebration of International Women's Day, our team hosted a day of fun activities and great food in Umbakumba on Groote Eylandt.
Coordinated by our local Council Services Manager and her team, the event was held at Fred Grey Park on the 5th March, with around 40 people attending from the Aged Care, Crèche, FaFT and Children and Family Services groups.
They day was filled with story telling, singing, dancing and of course a lot of socialising! It was great to see local community members of all ages taking part and coming together in celebration and recognition of the exceptional work that women in our communities contribute.
Everyone involved was treated to an amazing lunch of fish, rice, sweet potato, damper, tea, cake and coconut - collected from the tree on the beach no less! Thank you to everyone involved and those who came out to join us in the celebrations! We have more events planned to continue the recognition of women in our communities to stay tuned!